Istanbuls Taksim square fills on Sunday for first cross-party rally to condemn coup plot against Recep Tayyip Erdoan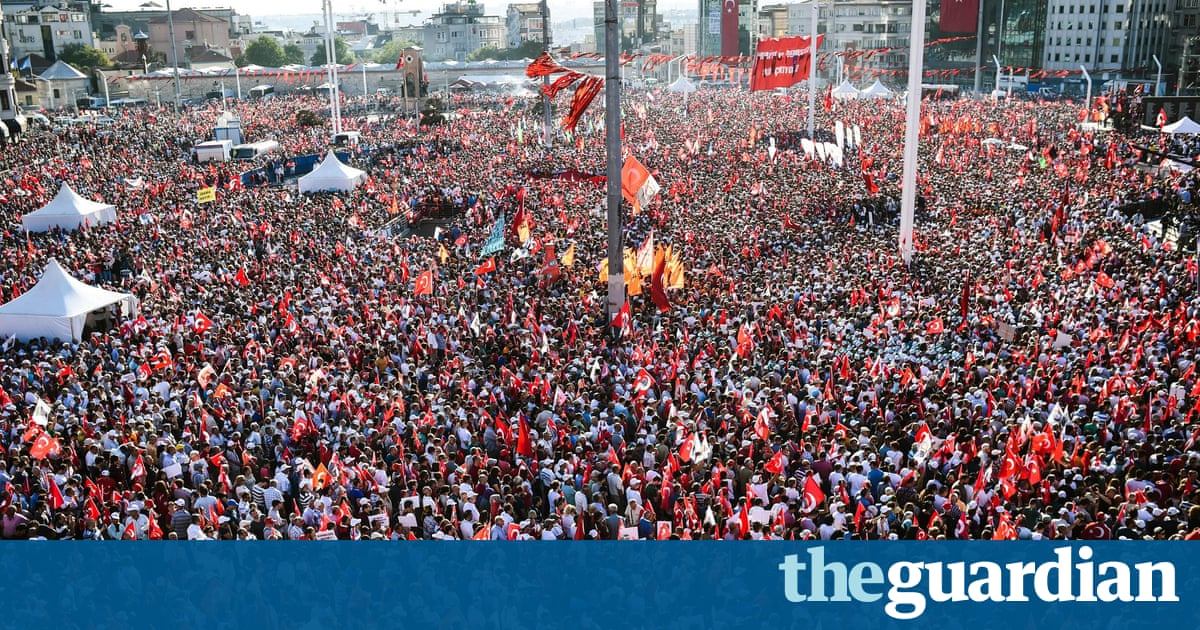 Many thousands of Turks massed on Sunday for the first cross-party rally to condemn the coup attempt against the president, Recep Tayyip Erdoan, amid a purge of suspected state enemies.
Istanbuls Taksim square was transformed into a sea of national flags as Erdoans ruling Islamic-conservatives and the opposition secular camps briefly set aside their differences in a show of national unity.
But in stark contrast to the broadly celebratory mood in Istanbul, human rights group Amnesty International in London claimed it had credible evidence of the beating and torture of post-coup detainees.
The official number of those in custody since the 15 July putsch has surged above 13,000 soldiers, police, justice officials and civilians in a wave of arrests that has alarmed Nato allies and European leaders.
Despite the high tensions since the coup attempt, the mood at the Istanbul rally was strongly patriotic.
We defend the republic and democracy read one sign in the vast crowd, while others declared sovereignty belongs to the people alone and no to the coup, yes to democracy!
A few banners also protested against the post-coup state of emergency, with one proclaiming no to the coup, no to dictatorship.
The mass event was called by the biggest opposition group, the secular and centre-left Republican Peoples party (CHP), many of whose members carried pictures of modern Turkeys founding father, Mustafa Kemal Ataturk.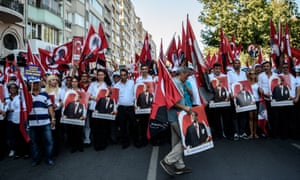 Read more: https://www.theguardian.com/world/2016/jul/25/turkey-unity-rally-draws-thousands-as-post-coup-torture-claims-emerge