The exiled cleric accused of fomenting the failed coup says US must resist temptation to extradite him to Turkey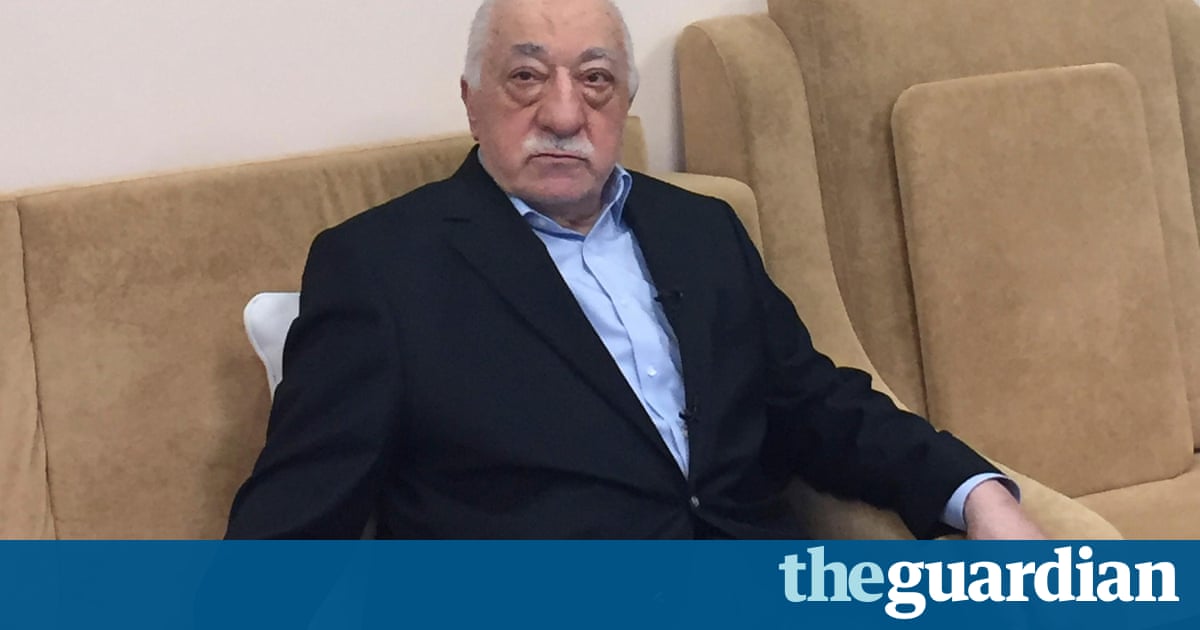 The reclusive cleric accused by Turkish president Recep Tayyip Erdogan of orchestrating a failed coup has demanded that the United States resist demands for his extradition from Pennsylvania.
Turkeys president is blackmailing the United States, preacher Fethullah Gulen wrote in a New York Times opinion piece on Tuesday.
His goal: to ensure my extradition, despite a lack of credible evidence and virtually no prospect for a fair trial. The temptation to give Mr Erdogan whatever he wants is understandable. But the United States must resist it.
Gulen has lived in Pennsylvania in voluntary exile since 1999. He is spiritual leader of the Hizmet movement, which promotes moderate Islam but which Erdogan has dubbed a terrorist group.
The Turkish president accused him of orchestrating the July 15 aborted coup, in which Ankara said more than 290 people were killed.
A subsequent crackdown has seen more than 13,000 people detained and tens of thousands more sacked from their jobs in the civil service, schools and universities.
Gulen, who lives on the edge of the scenic Poconos area, denies having anything to do with the failed coup and accused Erdogans government of shifting towards a dictatorship that was polarizing the population and fueling the fanatics.
The United States must not accommodate an autocrat who is turning a failed putsch into a slow-motion coup of his own against constitutional government, Gulen wrote.
The US government has asked for firm evidence in reply to Ankaras request to extradite Gulen.
Last week, state-run media reported that Turkey had cut his modest state pension and cancelled his social security rights.
Read more: https://www.theguardian.com/world/2016/jul/27/turkey-moving-towards-dictatorship-says-exiled-preacher-gulen